Guitar Strings & Frets Notations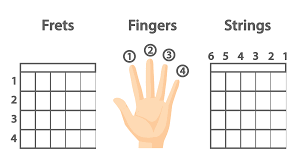 In Tabs you have to only play the strings one by one. One Example is mention below.

Tabs:-
B|—–0-1-1—0–1———1-0—
G|-2—————–-2———–——–
Step-1: You have to read this from left to right in sequence.
Step-2: Press the Fret 2 of G string and play that string only.
Step-3: Then 0 means open. So you have to play B string only without pressing any fret.
Step-4: Then press the Fret 1 of B string and play B string only.
Like wise you have to play all this strings one by one continuously until the table end. For more info you can view following video.